Getting Passport Size photo is now easier than ordering pizza. Yes, you heard it right. Order passport size photo or visa photo in a minute from OshiPrint.in
Choose a package from first step. It starts from as low as Rs. 99 for 16 passport size photos. Upload photo on 2nd stage. Do check the guidelines for photo quality as below as well as mentioned while uploading.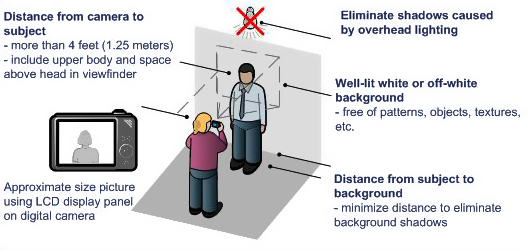 And it's done. It will be dispatched in within 24 hours(on working days).
Delivery for passport photo and visa photos is available across India. Store pick up is also available for customers in Bangalore. Stay tune for announcement on 'same day delivery' for Bangalore Orders.
Visa Photos are available for USA, UK, Singapore, Malasiya, China, Thailand, Japan, Germany, Dubai, Saudi, France, Australia, South Africa, Iseral, Turkey and many more country with exact required specifications.
Do Checkout Passport photo, Visa photo, Marriage registration Photo pages of our store